You can bet your sugarplum that your dog made it on the Nice List this year!
You probably have a long list of people to buy gifts for, but you can't forget your dog! Our dogs are good boys and girls all year, and they definitely deserve to be spoiled (even more than usual) during the holiday season! Watching your dog's delight as they rip through the wrapping paper is what Christmas spirit is all about! I spent more time and energy picking out my dogs' presents than I did my husband's, and I take no shame in that fact.
So without further ado, I've (with help from Chewy) put together this list of the best dog Christmas gifts of 2019. Check 'em out!
1. A new sweater!

The cuteness factor of a dog in a sweater simply can't be beat. You might actually enjoy this dog Christmas present more than your dog, but they'll still appreciate the fuzzy warmth on a cold winter's day.
Buy it here.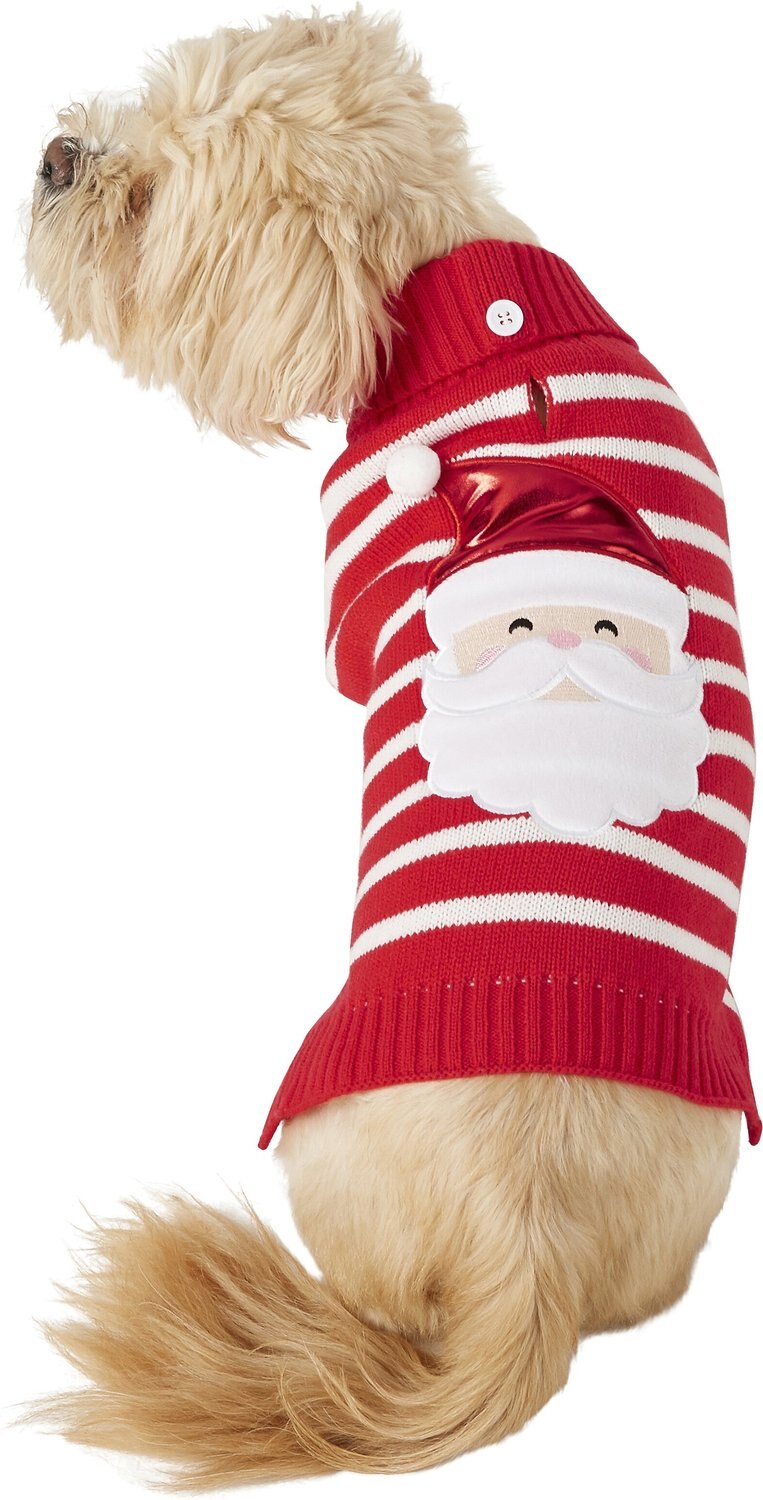 2. Dog Booties

Your dog will probably walk like a confused dressage horse the first time they wear their booties (take videos!), but these cute little shoes will protect their paws from snow, ice, road salt, and extreme heat in the summer.
But them here.

3. Ball Rope Dog Toy

This toy is super durable and tons of fun for dogs that love to play tug. Plus, have you ever seen a cuter monkey?
Buy it here!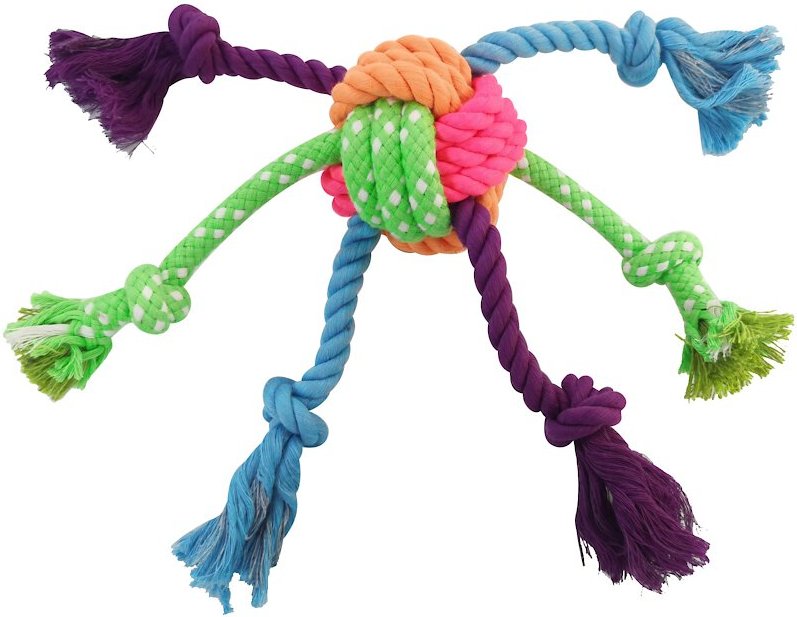 4. Holiday Dog Balls

Fetch-crazy dogs can never have too many balls! These balls are durable, fun, festive, and they bounce well.
Buy it here.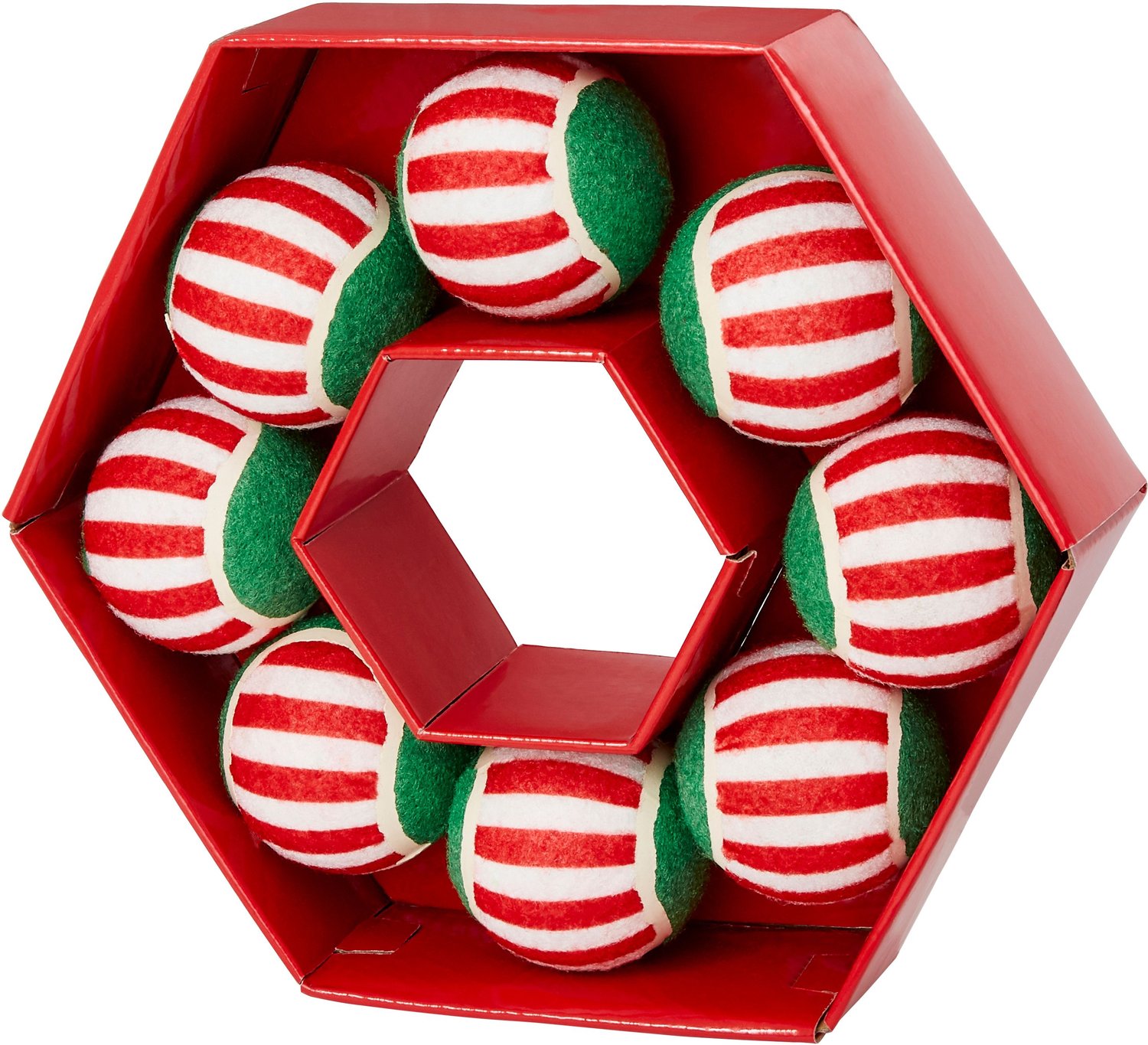 5. Holiday Santa's Helpers Dog Toy Set

This dog Christmas present is great for those toy destroyers. They're made with minimal stuffing, but it's still soft and cuddly.
Buy it here.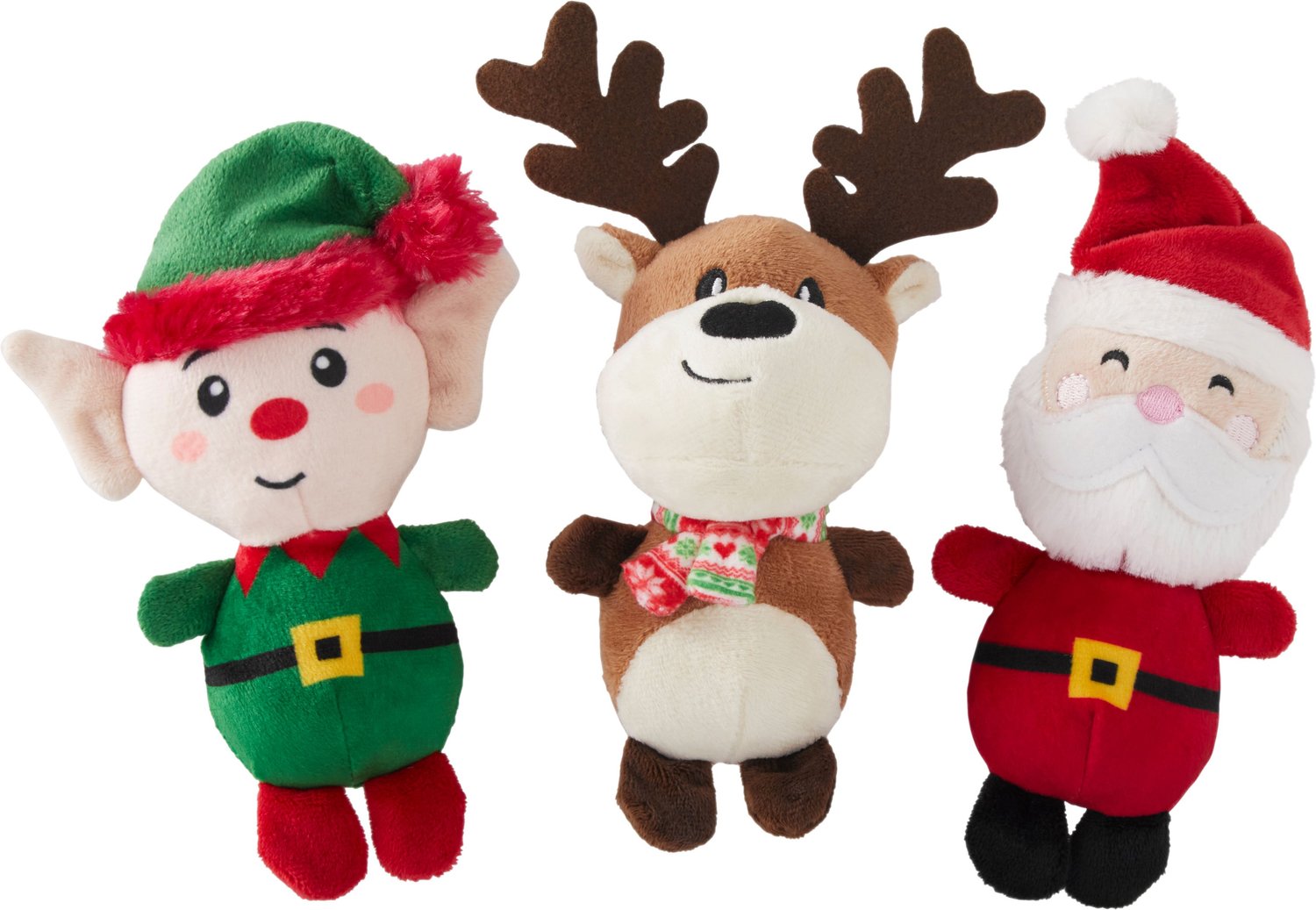 6. KONG Beaver Dog Toy

I can't wait for my dogs to find this fun toy under the tree this year! It's a beaver!
Buy it here.
7. Pickle Pocket Dog Toy

My dogs love their Pickle Pocket. I slather it up with peanut butter or put small treats in the slit, and it keeps them occupied longer than almost any other treat toy.
Buy it here.
8. Trixie Interactive Dog Toy

Trixie has a whole line of fun interactive dog puzzles. They're perfect for adding enrichment into your dog's life. Puzzles are great for rainy days and to tire out your dog's brain and body.
Buy it here.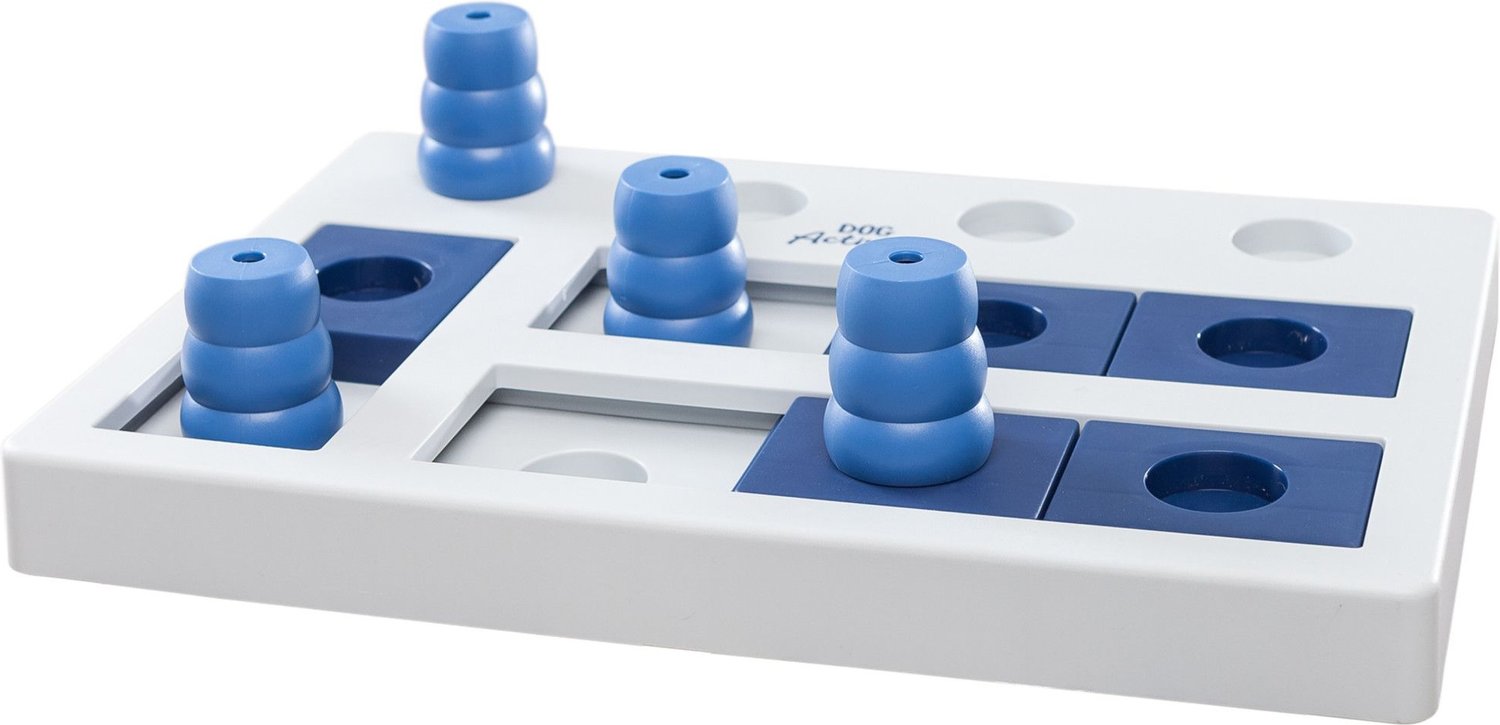 9. Fetch Pet Interactive Plush Dog Toy

This is another dog Christmas present I couldn't resist buying. I love how it's a puzzle, a stuffie, and a fetch toy all in one!
Buy it here.
10. Plush Wand Teaser Toy

My dog, Bailey, is OBSESSED with her teaser toy. It's perfect for dogs who have a high prey drive and love to chase things.
Buy it here.

11. Omega Paw Tricky Treat Ball Dog Toy

It's a ball! It's a treat toy! It's hilarious! It's only six bucks! What's not to love?
Buy it here.
12. ZippyPaws Burrow Dog Toys

Is your dog's mission in life to rip the guts out of everything you give them? These hide-and-seek toys from ZippyPaws are designed to mimic that behavior—but there's no mess.
Buy it here.
13. Rubber Ducky Dog Raincoat

It doesn't get cuter than this, dog people! A doggy raincoat will keep your pampered pup comfortable in all kinds of weather.
Buy it here.
14. SmartBones Peanut Butter Twists Dog Treats

These PB flavored dog chews are so much better than rawhides. They're enriched with vitamins and minerals, and this dog Christmas gift will keep your pup occupied for more than two seconds.
But it here.
15. Puppy Teething Treats

Have a teething puppy on your hands? Save your shoes and try out these teething treats that help with mouth pain but are pliable for immature teeth.
Buy them here.
16. Riley's Organic Dog Treats

These treats are made with only organic and human-grade ingredients. They're so good, you might be tempted to take a bite yourself. Go ahead, we don't judge!
Buy them here.
17. Frisco Holiday Letter to Santa Flat Plush Squeaky Dog Toy

Crinkle dog toys have a texture and sound that keeps dogs interested and engaged. This one has no stuffing and is even durable enough for games of tug.
Buy it here.
18. Old Mother Hubbard Mini P-Nuttier 'N Nanners Grain-Free Biscuits Baked Dog Treats

The holiday season isn't complete without cookies! These yummy dog treats let your pup safely join in on the sweetest holiday tradition.
Buy them here.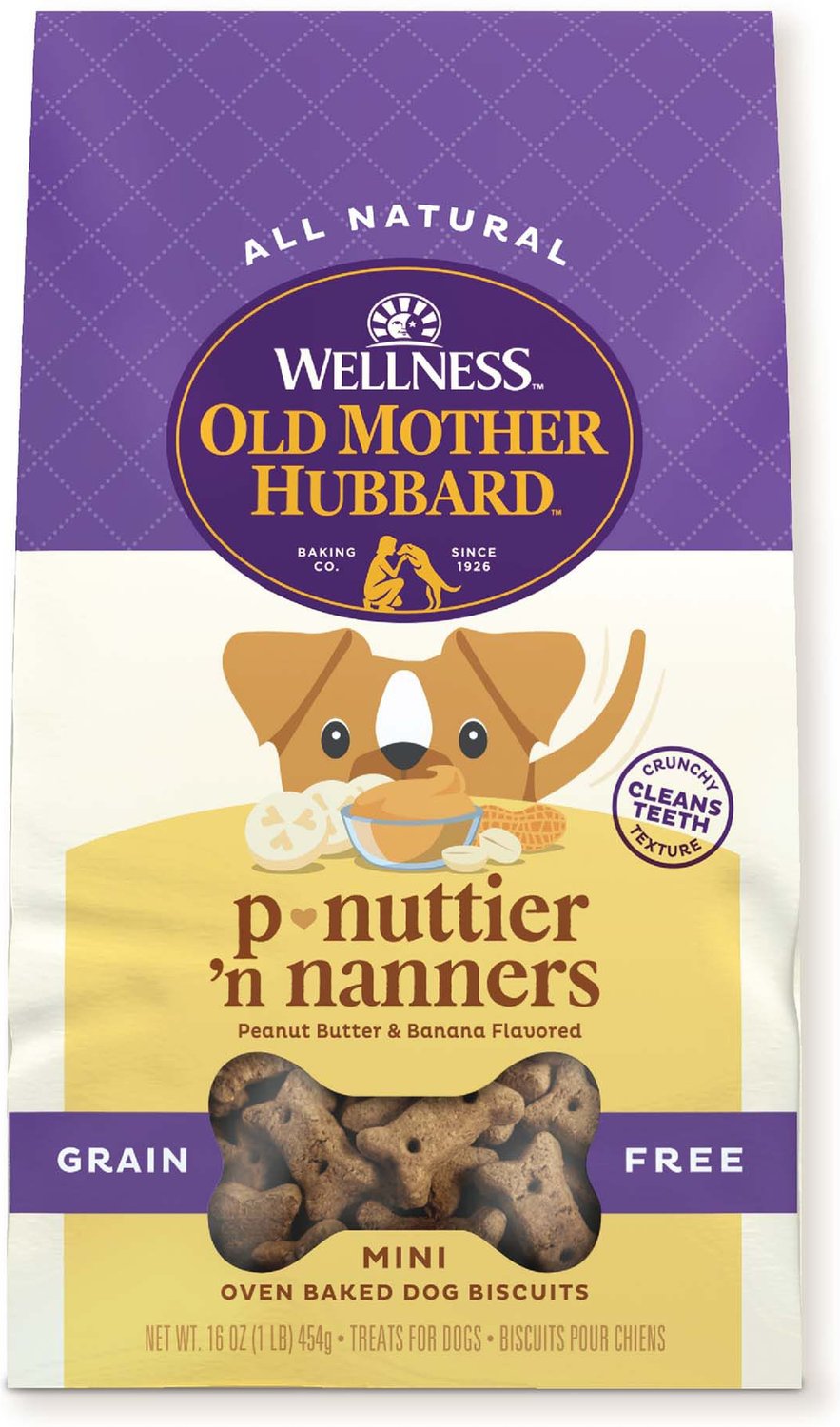 19. Christmas Pajamas!

Everyone in the family needs their own Christmas pajamas. Your dog is no different!
Buy them here.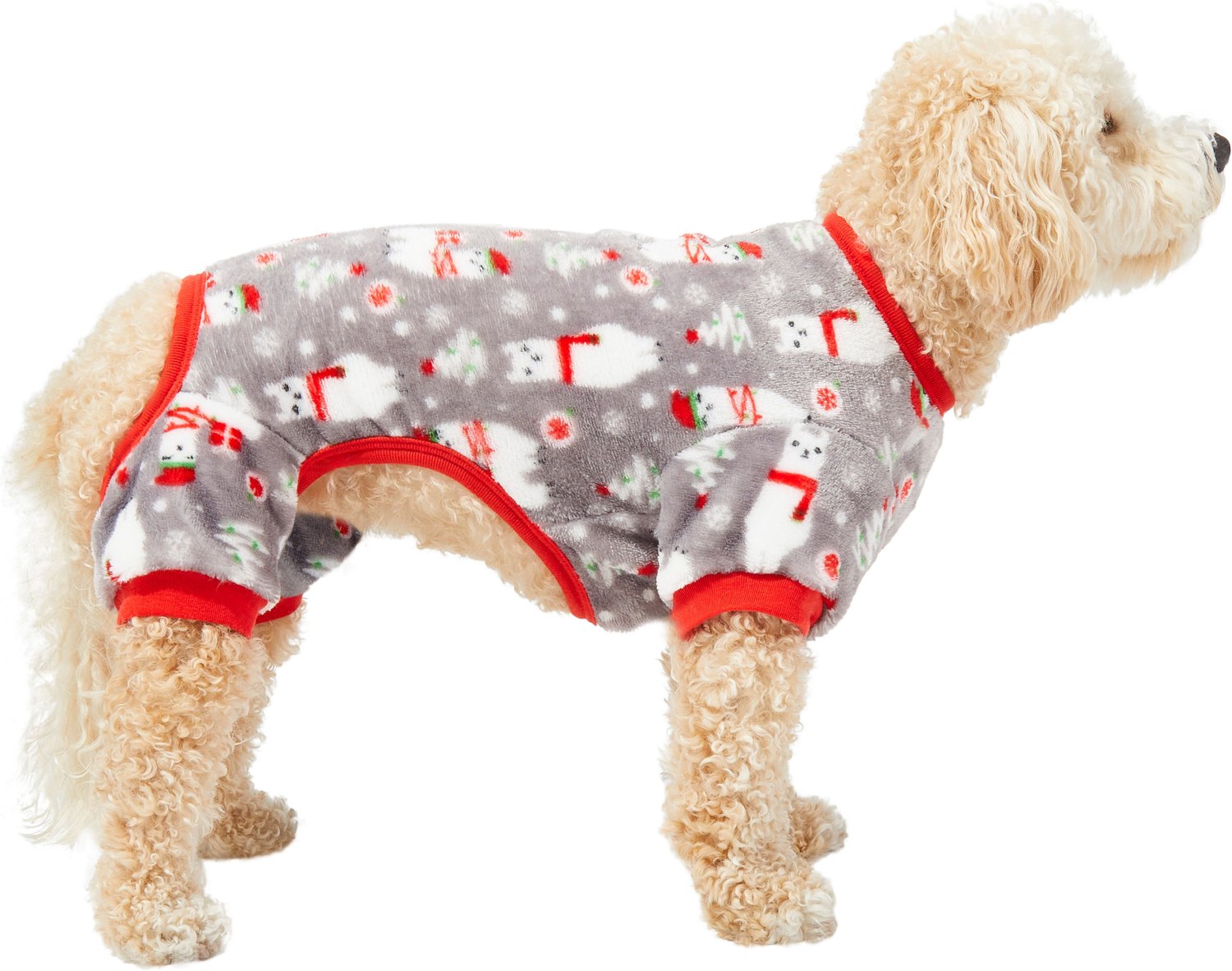 20. Honest Kitchen Instant Eggnog for Dogs

Eggnog is an important holiday tradition, and now your dog can join in! This recipe includes human-grade goat's milk, egg, honey, and cinnamon. It's 100% safe for dogs.
But it here.
21. ThunderShirt

New Years Eve is coming up, and if you live in an area that celebrates with fireworks, you can help your nervous dog stay calm with a ThunderShirt.
Buy it here.
22. Frisco Holiday Hot Cocoa Hide and Seek Puzzle Plush Squeaky Dog Toy

This dog Christmas gift is all about fun and soft cuddles. The multi-piece toy encourages dogs to use their brains and bodies to have fun.
Buy it here.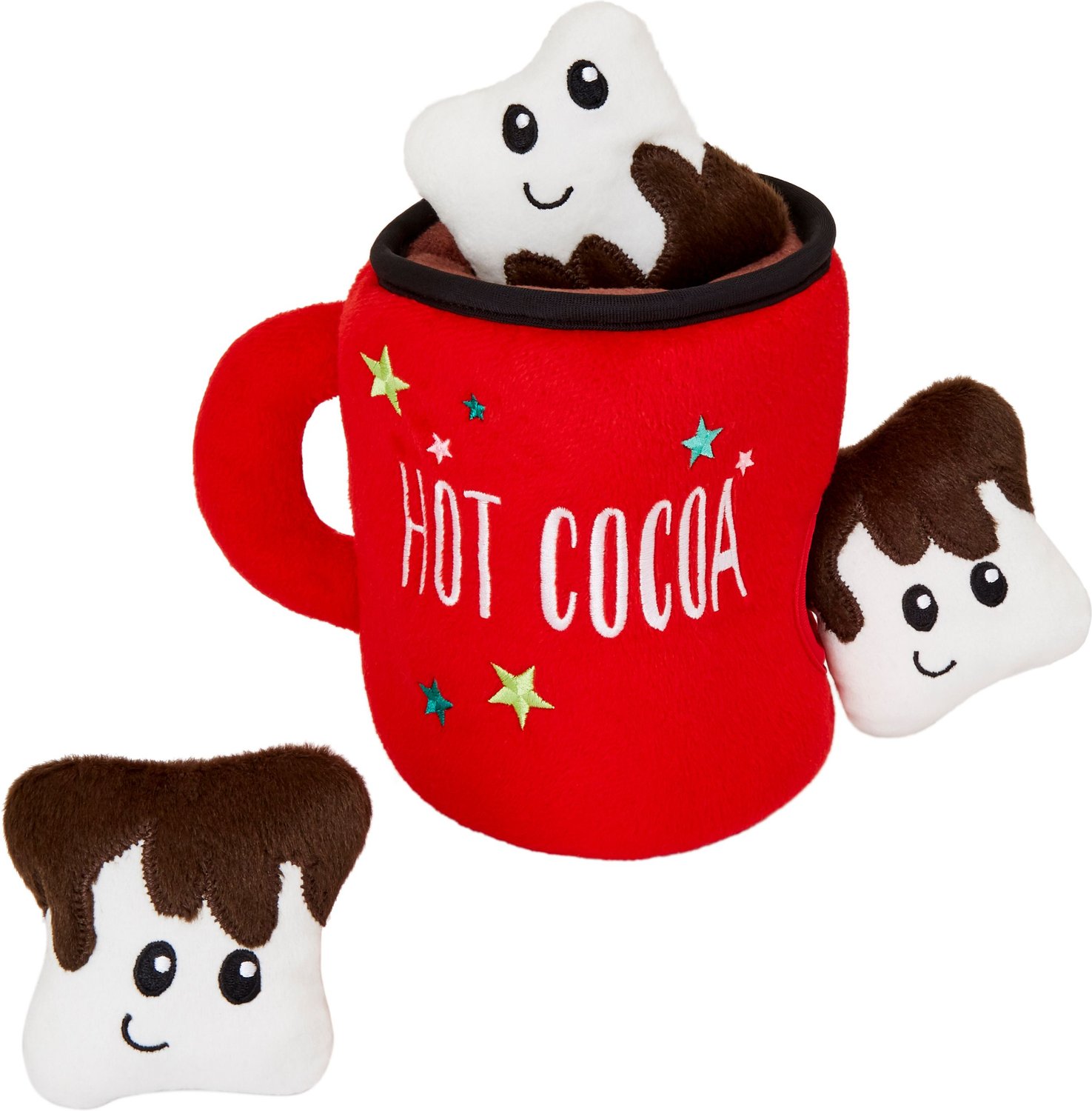 23. Frisco Holiday My First Hanukkah Bone Plush Squeaky Dog Toy

We can't forget about the Festival of Lights! This dog toy is plush, squeaks, and is sure to warrant a few adorable head tilts.
Buy it here.
24. Snuffle Dog Feeding Mat

A snuffle mat makes meal times even better for your dog. It encourages natural foraging instincts, and it'll take your dog more than 6.5 seconds to finish their entire meal.
Buy it here.
What dog Christmas gifts will you put under your tree this year?